Cyber attack
NHS cyber-attack: Bosses fear further infections from ransomware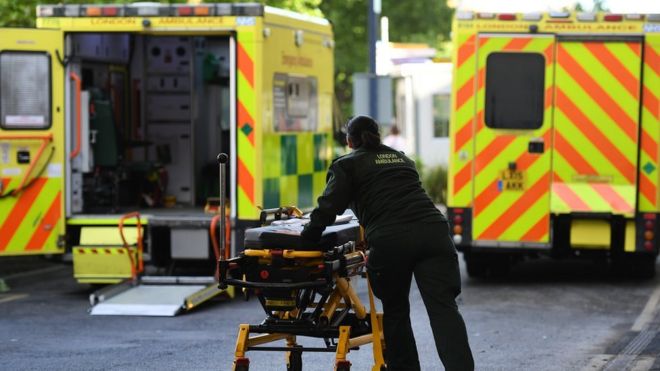 Patients have been urged to use the NHS "wisely" as it discovers the full impact of Friday's global cyber-attack.
NHS England said there was a "complex emerging picture", amid concerns over thousands of computers being switched back on after the weekend.
Seven trusts out of 47 that were hit are still facing serious issues, but patients have been told to turn up for appointments, unless advised otherwise.
Some GPs are asking people to consider whether they really need appointments.
The virus that hit the NHS in England and Scotland, known as Wanna Decryptor or WannaCry, has infected 200,000 machines in 150 countries since Friday.
'Be patient'
The ransomware, which locks users' files and demands a $300 (£230) payment to allow access, spread to organisations including FedEx, Renault and the Russian interior ministry.
BBC analysis of three accounts linked to the ransom demands suggests about $38,000 had been paid by Monday morning.
In England, 47 trusts reported problems at hospitals and 13 NHS organisations in Scotland were affected.
Some hospitals were forced to cancel treatments and appointments, and divert ambulances to other sites.
Health secretary Jeremy Hunt failed to address the NHS cyber-attack issue when he was approached by BBC reporters on Monday morning.
However, he is expected to chair a Cobra meeting on cyber security with Home Secretary Amber Rudd later today.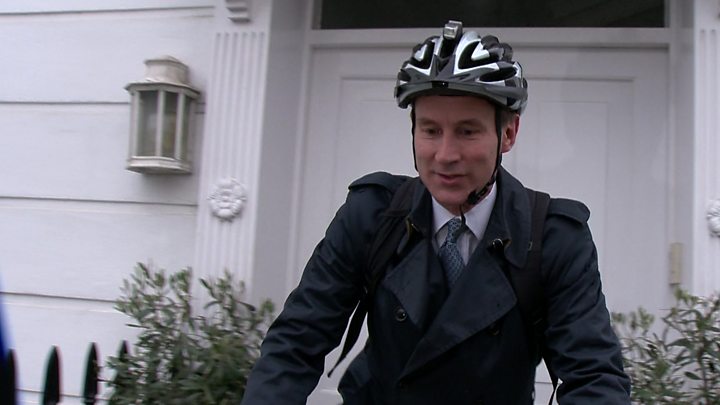 In July last year, the Care Quality Commission and National Data Guardian, Dame Fiona Caldicott wrote to Mr Hunt warning that an "external cyber threat is becoming a bigger consideration" within the NHS.
It said a data security review of 60 hospitals, GP surgeries and dental practices found there was a "lack of understanding of security issues" and data breaches were caused by time-pressed staff often working "with ineffective processes and technology".
Meanwhile, Security Minister Ben Wallace has insisted NHS trusts have enough money to protect themselves against cyber attacks.
The "real key" was whether trusts had regularly backed up data and whether they were installing security patches, he said.
'Disappointed'
Chris Hopson, chief executive of NHS Providers, told Radio 4's Today programme many hospitals use sophisticated technology such as MRI and CT scanners which are "bound to be using old software" because they have a ten-year life expectancy, so are often linked to older operating systems.
He said he was "disappointed" at the suggestion by some that the cyber attack problem was down to "NHS manager incompetence".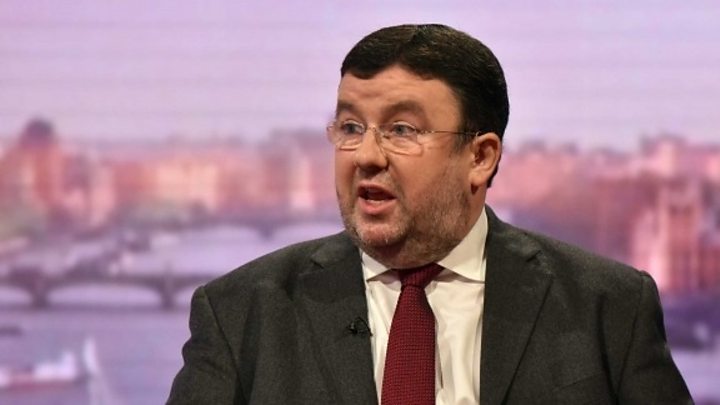 The government is insisting that the NHS had been repeatedly warned about the cyber-threat to its IT systems.
Defence Secretary Michael Fallon said £50m of £1.9bn set aside for UK cyber-protection was being spent on NHS systems to improve their security.
But Labour criticised the Conservatives, saying they had cut funding to the NHS's IT budget and a contract to protect computer systems was not renewed after 2015.
Shadow health secretary Jonathan Ashworth also pointed to a report from the National Audit Office six months ago.
It highlighted how, in February 2016, the Department of Health had "transferred £950m of its £4.6bn budget for capital projects, such as building works and IT, to revenue budgets to fund the day-to-day activities of NHS bodies".
'Extra support'
Since the weekend, the NHS said at least seven trusts still required "extra support".
Anne Rainsberry, NHS incident director, said pathology services were the most seriously affected, alongside imaging services, such as MRI and CT scans, and X-rays, which transmit images via computers.
She asked people to think about their needs before heading to hospital or the GP surgery.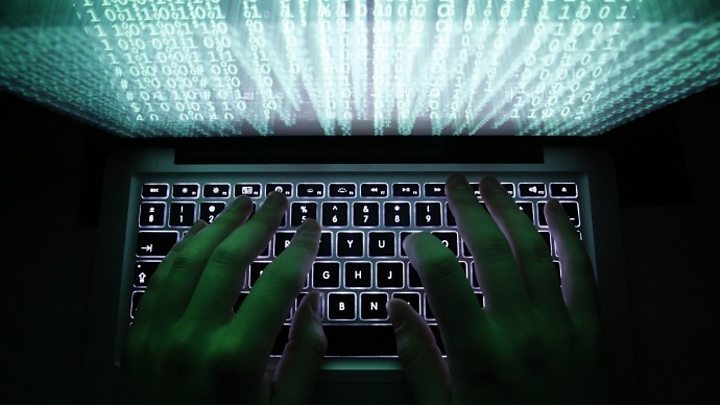 There is particular concern about the possibility of further cyber-attacks at GP surgeries, many of which were closed over the weekend. Some practices have advised staff due on shift on Monday not to turn computers back on until further notice.

The inquest begins...

By Rory Cellan-Jones, BBC technology correspondent
We now know that Friday's ransomware attack was a global cyber-crime, but the most serious impact was here in the UK on the National Health Service. So what made our hospitals so vulnerable?
There are plenty of theories - among them that far too many computers in hospitals were running Windows XP.
The government warned NHS trusts in 2014 that they needed to move away from XP as rapidly as possible.
But did they? At the end of last year the software firm Citrix said that a Freedom of Information request had revealed that 90% of hospitals still had machines running on Windows XP.

On:15-05-2017
Back